Announcing Greek Fest on May 16-19!
We will be conducting a car raffle selling less than 1000 tickets at $100 each for a beautiful BMW X1 – please help us sell these tickets to offset the operating costs of our beautiful Church. See here for more information.
We are starting a new banner program whereby businesses and families can demonstrate their support. Banners will be displayed prominently throughout the festival. See here for more information.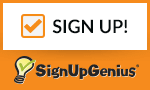 We continue to welcome anyone willing to give their time, talent, or treasure in support of this important fundraising event for our Parish. If you are willing and able to contribute please sign up online or reach to the Church office or any Parish Council member.